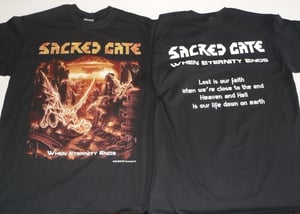 €

10.00
100% Cotton
Black T-shirt with Color-Frontprint and white-Backprint.
!!!Versand-Rabatt möglich beim Kauf von mehreren Artikel, Versandkosten-Bedingungen lesen!!! Nach Wunsch verschicken wir auch per Einschreiben! BITTE KONTAKTIERT UNS BEVOR IHR BESTELLT!!!
!!!Discount on Shipping possible if you buy more products at once, please read the Shipping terms!!! Contact us before buying. International Shipping only registered.